Study MBBS and Life of Medical Students in Bangladesh
Study MBBS and Life of MBBS Students in Bangladesh
Studying MBBS in Bangladesh – A Comprehensive Guide for 2023
Choosing to study MBBS (Bachelor of Medicine, Bachelor of Surgery) is a significant decision, and selecting the right country to pursue this degree is just as important. Among the various options available worldwide, Bangladesh has emerged as a popular choice for students aspiring to become doctors. Let's delve deeper into what makes Bangladesh an ideal destination to study MBBS in 2023.
Why Choose Bangladesh for MBBS Study?
Bangladesh boasts a high-quality education system, with medical studies being its crown jewel. The country offers a well-structured MBBS program recognized by major global authorities like the World Health Organization (WHO), the Medical Council of India (MCI), and the Educational Commission for Foreign Medical Graduates (ECFMG), among others. This international recognition equips students with the flexibility to practice medicine anywhere in the world post-graduation.
The cost of studying MBBS in Bangladesh is affordable compared to many other countries, making it an attractive choice for students on a budget. Coupled with the relatively low cost of living, it makes the pursuit of a medical career economically feasible.
The Life of MBBS Students in Bangladesh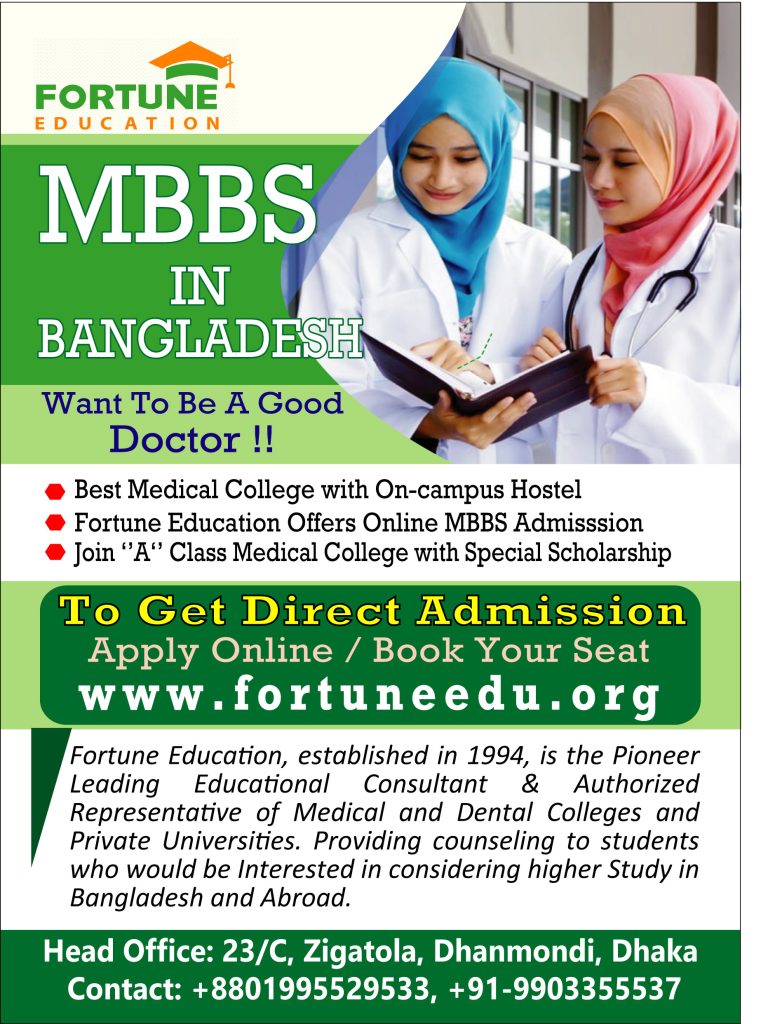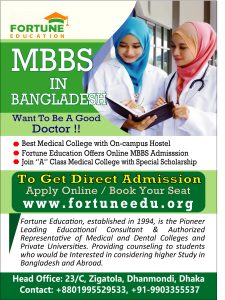 In 2023, life as an MBBS student in Bangladesh is challenging yet fulfilling. The curriculum is rigorous and requires dedication and discipline, preparing students for a profession where they will bear a high degree of responsibility.
Students enjoy a multicultural environment, interacting with fellow students from different parts of the world. This diversity fosters an environment of mutual respect and understanding, helping students broaden their horizons.
Accommodation is readily available and typically provided by the universities themselves. There are separate hostels for international students, ensuring a comfortable living environment. The universities also provide canteen facilities where students can relish a variety of cuisines.
Despite the rigorous curriculum, there's a balanced emphasis on extracurricular activities. Universities encourage students to participate in various clubs and societies like debate, cultural arts, and sports. These activities provide a refreshing break and contribute to a well-rounded education.
The City Life
Bangladesh is rich in culture and heritage, providing plenty of opportunities for students to explore and learn outside the classroom. The country offers bustling markets, historical sites, and natural wonders to explore, ensuring students have plenty of activities for their leisure time.
The country is renowned for its hospitality, and this extends to the cities and communities where students reside. The locals are warm and friendly, helping students to feel at home. English is widely understood, easing communication barriers for international students.
Healthcare Education in 2023
In 2023, Bangladesh is implementing modern, tech-infused pedagogy in its MBBS curriculum. This includes the use of virtual reality for surgical practice and AI-powered tools for diagnostics training. In addition, the medical universities here have collaborations with hospitals where students receive hands-on training from experienced practitioners.
In conclusion, studying MBBS in Bangladesh offers a comprehensive, globally recognized, and affordable medical education. It presents students with a rich cultural experience, shaping them into competent and compassionate future doctors. Pursuing MBBS in Bangladesh in 2023 is an opportunity to experience a unique blend of top-tier education and immersive local culture. Join the community of aspiring medical professionals in Bangladesh and get ready to embark on a rewarding journey towards your medical career.
A Closer Look at Bangladesh Medical Universities
Bangladesh is home to more than 50 medical colleges, ensuring a wealth of choice for aspiring MBBS students. The faculty at these universities comprises highly experienced professionals who are both knowledgeable and approachable, fostering a nurturing learning environment.
The curriculum aligns with international standards and is continuously updated to incorporate the latest advancements in medical sciences. Students have access to well-equipped laboratories and libraries, supporting their academic journey. Most universities offer an MBBS course duration of 5 years, followed by a one-year mandatory internship to gain practical exposure.
Safety in Bangladesh
Safety of international students is of utmost importance. Universities in Bangladesh provide a secure environment, with 24/7 security in and around the campus and hostels. The local police and community also work in harmony to ensure the safety and wellbeing of foreign students.
Bangladesh: A Rich Tapestry of Cultures
Studying in Bangladesh is also a cultural exploration. Students get a chance to immerse themselves in the rich and diverse Bangladeshi culture. Festivals like Eid, Pohela Boishakh (Bengali New Year), and Durga Puja are celebrated with great fervor, offering students a chance to experience the local customs and traditions.
Food and Lifestyle
Bangladeshi cuisine is another highlight for students. With its unique blend of flavors, students can explore a variety of dishes, including Biryani, Pitha, Haleem, and the country's national dish – Hilsa fish. Many universities also cater to international cuisine to accommodate the varied tastes of their diverse student body.
In terms of lifestyle, Bangladesh is a harmonious blend of modernity and tradition. While students can enjoy modern amenities and infrastructure, they also get to experience traditional Bangladeshi hospitality and warmth.
Choosing to study MBBS in Bangladesh is more than just opting for an internationally recognized medical degree. It's about embracing a whole new cultural experience while embarking on a critical journey of professional growth.
Bangladesh's focus on quality education, practical training, safety, and overall student welfare makes it an excellent destination for medical studies. The enriching life of an MBBS student in this country lays a solid foundation for a successful career in medicine, while the life experiences shape you into a global citizen ready to make a significant contribution to the world. So gear up for the enriching journey that awaits you in the heart of South Asia – Bangladesh, where education meets culture.
Fortune Education: Your Trustworthy Partner for Direct MBBS Admission in Bangladesh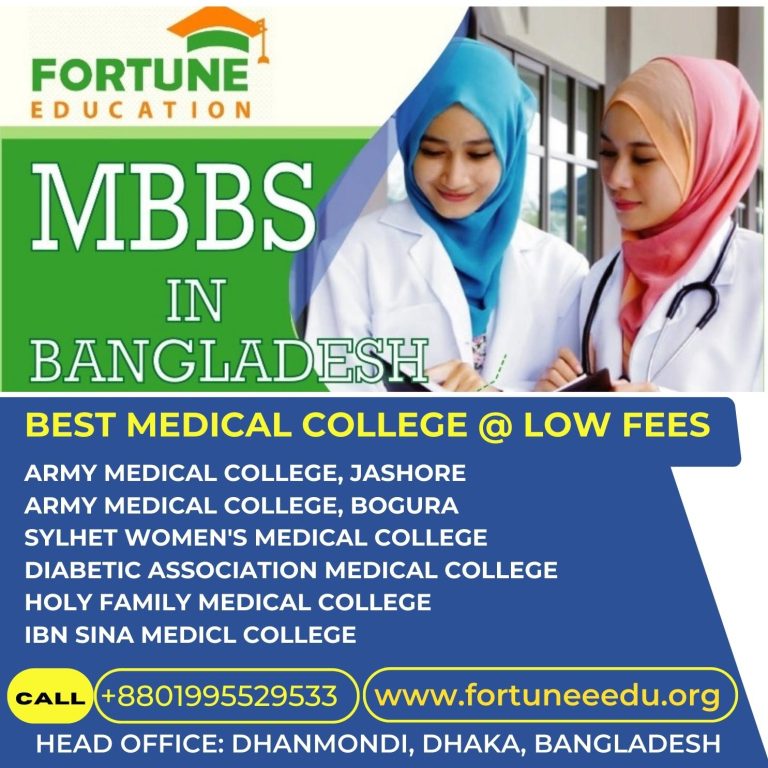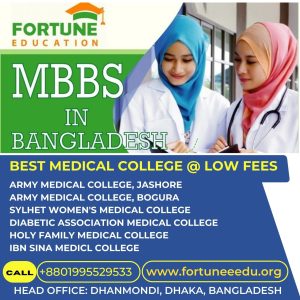 Fortune Education is a prominent education consultancy specializing in facilitating direct MBBS admissions in Bangladesh for local and international students. With its extensive experience and deep understanding of the medical education landscape in Bangladesh, Fortune Education acts as a reliable guide for students, leading them towards a successful medical career.
Comprehensive Admission Support
Direct admission to an MBBS program can be a complex process involving numerous steps like documentation, application, visa processing, and accommodation arrangement. Fortune Education stands by your side throughout this journey, assisting with each step, thereby making the admission process seamless and stress-free.
With its vast network of connections with reputable medical universities in Bangladesh, Fortune Education ensures that students get admission in the institution that best suits their needs and career aspirations.
Local Guardian in Bangladesh
Studying abroad in a new country can be daunting. To make this transition easier, Fortune Education extends its role beyond just admission facilitation. It acts as a local guardian for students studying medical in Bangladesh.
The local support includes assistance in finding safe and affordable accommodation, opening a local bank account, registering with the local police station, and acclimating to the local culture and lifestyle. They also provide ongoing support throughout the students' stay in Bangladesh, ensuring they feel comfortable and secure.
Communication with Parents
Fortune Education understands the concerns parents may have when their children study abroad. Therefore, they maintain regular communication with parents, updating them about their child's progress and well-being. This communication bridge ensures that parents are always informed and involved in their child's journey.
Choosing to study MBBS in Bangladesh is a significant decision, and having a trusted partner like Fortune Education can make the journey smoother and more rewarding. With its comprehensive support system, Fortune Education ensures that you can focus on what's important – your medical education. Visit www.studymbbsbd.com to learn more about how Fortune Education can facilitate your MBBS journey in Bangladesh. Embark on your medical career path with confidence and peace of mind, knowing that Fortune Education is there to guide and support you every step of the way.
Fortune Education, as a recognized medical admission consultant, offers online direct MBBS admissions in reputed medical colleges abroad. With their expertise, extensive network, and comprehensive support services, they assist students in fulfilling their dreams of studying medicine and embarking on a successful medical career.

FORTUNE EDUCATION
Head Office:
23/C, Zigatola, Dhaka, Bangladesh.
Mobile & WhatsApp: +88-01995529533
Offices in India: Delhi, Tamil Nadu, Assam, Jammu & Kashmir
Mobile & WhatsApp: +91-9903355537
www.fortuneedu.org