Bangladesh Medical Colleges Ranking
May 25, 2023

Posted by:

study mbbs in bangladesh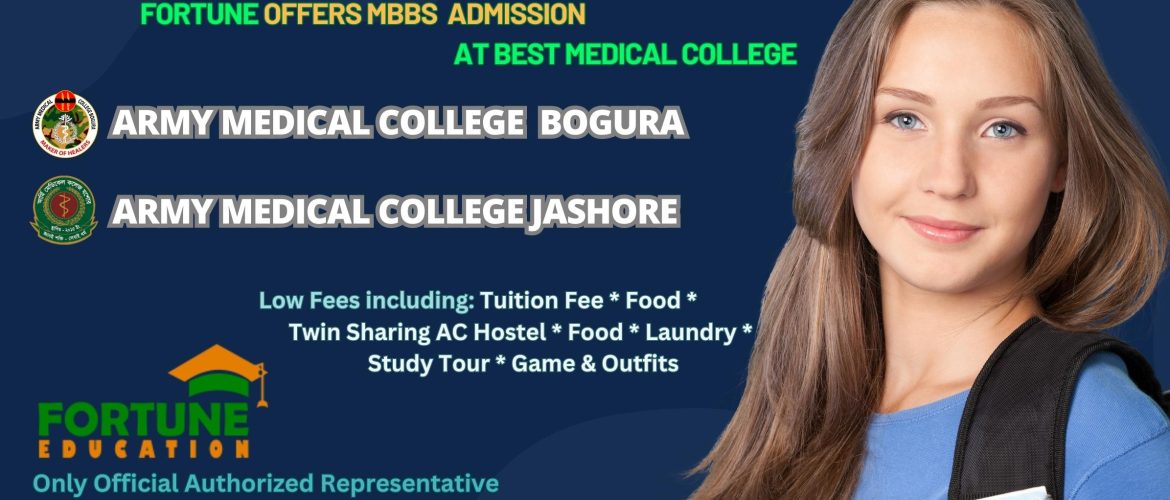 Bangladesh, a country in South Asia, is rapidly emerging as a hub for international students seeking high-quality and affordable medical education. There are a plethora of medical colleges in the country, recognized for their commendable teaching methods, hands-on training approach, and academic excellence. Here, we present an overview of the top medical colleges in Bangladesh, as ranked by numerous education boards and student reviews.
Dhaka Medical College
Dhaka Medical College holds a prestigious place as one of the top-ranked medical institutions in Bangladesh. Established in 1946, it boasts a rich history of producing world-class healthcare professionals. Offering a diverse array of medical disciplines, the college is recognized for its comprehensive MBBS program, rigorous training, and cutting-edge research facilities.
Sir Salimullah Medical College
Another renowned name in the medical education realm of Bangladesh is Sir Salimullah Medical College. The college, situated in the heart of Dhaka city, has consistently performed excellently in the MBBS course outcomes. It provides excellent academic and practical training to its students, making it one of the top choices for aspiring medical professionals.
Chittagong Medical College
Chittagong Medical College, the only medical college situated in Chittagong, is acclaimed for its excellence in medical education. The college offers a well-structured curriculum for MBBS and provides students with significant practical exposure. It is known for its top-tier faculty and infrastructure that cater to a holistic learning experience.
Rajshahi Medical College
Rajshahi Medical College, established in 1958, continues to uphold its reputation as a leading medical institution in Bangladesh. Offering a robust academic curriculum and dedicated faculty, it delivers an exceptional educational experience for its MBBS students.
Sher-E-Bangla Medical College
Sher-E-Bangla Medical College, located in Barisal, is another high-ranking institution recognized for its quality education and excellent student support services. The college provides students with the necessary knowledge, skills, and ethics that form the cornerstone of a successful medical professional.
These colleges have earned their ranks not only due to their excellent academic records but also due to their commitment to nurturing the overall development of their students. They provide a conducive learning environment equipped with modern medical tools, libraries, and research facilities.
International students are increasingly considering MBBS in Bangladesh due to its affordable fee structure, English medium instruction, and globally recognized degrees. Therefore, securing a place in any of these top-ranked medical colleges in Bangladesh is a great step towards a promising medical career.
Please note that the admission process in these colleges is highly competitive, and students are encouraged to stay updated about the eligibility criteria, entrance exams, and deadlines.
1. Army Medical College Jeshore
Army Medical College Jeshore is a prestigious institution in Bangladesh, which is managed by the Bangladesh Army. The college focuses on providing high-quality education to its students. Being under the Army's management, the institution maintains a disciplined structure, which also reflects in their educational model.
2. Army Medical College Bogura
Army Medical College Bogura, another prominent institution managed by the Bangladesh Army, is known for its commitment to excellence in medical education. The college aims to provide comprehensive and advanced medical education to create competent and ethical medical professionals.
3. Diabetic Association Medical College
The Diabetic Association Medical College is a unique institution focusing on combating one of the most prevalent health issues globally – diabetes. This institution's vision is to provide quality medical education while also equipping students with the knowledge and skills needed to handle diabetes and related health complications.
4. Sylhet Women's Medical College
Sylhet Women's Medical College is a leading women's medical college in Bangladesh. This institution is dedicated to empowering women in the medical field by providing them with top-notch medical education and training. The college emphasizes developing students' knowledge, skills, and professionalism to become competent doctors.
These institutions, each unique in their approach, play a significant role in shaping the future doctors of Bangladesh. They offer a comprehensive MBBS program, well-structured curriculum, and advanced training facilities to ensure students receive the best possible medical education. Aspiring medical students can consider these colleges for their education based on their individual preferences and goals.
MBBS Admission Process in Bangladesh
Medical education in Bangladesh is highly valued due to its high standard of teaching, practical training, and affordable tuition fees. If you're planning on pursuing an MBBS in Bangladesh, it's essential to understand the admission process. Here's a step-by-step guide to the MBBS admission process in Bangladesh.
Step 1: Ensure Eligibility
Before applying, ensure that you meet the eligibility criteria. As of my knowledge cut-off in September 2021, students who wish to study MBBS in Bangladesh must:
Have completed 10+2 or equivalent with Physics, Chemistry, and Biology.
Have secured a minimum aggregate of 60% in the above subjects.
Be at least 17 years old.
Please verify the most up-to-date eligibility criteria from reliable sources or official college websites, as these can change over time.
Step 2: Apply to Colleges
Once you have confirmed that you meet the eligibility criteria, the next step is to apply to the medical colleges of your choice. You can do this by visiting the official website of the medical college and following their application process. Usually, this involves filling out an online application form and submitting the required documents.
Step 3: Entrance Examination
Most medical colleges in Bangladesh require students to take an entrance exam. The specific details of the exam, including the structure, format, and content, will vary depending on the college. Make sure to prepare thoroughly for this exam, as it plays a crucial role in the admission process.
Step 4: Interview
After the entrance exam, shortlisted candidates may be invited for an interview. The interview is an opportunity for the college to learn more about you and for you to ask any questions you may have about the college and the MBBS program.
Step 5: Admission Offer
If your application is successful, you will receive an offer of admission. This offer will provide details about the MBBS program, tuition fees, and any additional conditions you need to meet. It's essential to read this offer carefully before accepting it.
Step 6: Visa Application
Once you've accepted the offer of admission, you will need to apply for a student visa. This process involves submitting a visa application form, your passport, proof of financial support, and other necessary documents to the Bangladesh embassy or consulate in your country.
Step 7: Travel and Enrollment
After receiving your visa, you can travel to Bangladesh and enroll in your medical college. It's recommended to arrive a few weeks before the start of the academic year to settle in and familiarize yourself with your new surroundings.
MBBS Eligibility Bangladesh
Applying for the MBBS (Bachelor of Medicine and Bachelor of Surgery) program in Bangladesh requires you to meet specific eligibility criteria. These requirements are designed to ensure that students have the necessary foundation in science and academics to succeed in a rigorous medical program. As of my knowledge cutoff in September 2021, the following are the key eligibility criteria for MBBS admission in Bangladesh:
Academic Qualifications: Candidates should have passed their higher secondary examination (10+2 or equivalent) with Physics, Chemistry, and Biology.
Minimum Marks: The applicant must have an aggregate of at least 60% marks in Physics, Chemistry, and Biology in their higher secondary examination.
Age Limit: The minimum age of the candidate should be 17 years at the time of admission.
English Proficiency: Since the course is taught in English, students may need to demonstrate proficiency in English through TOEFL, IELTS, or other recognized English language proficiency tests. However, this is not a universal requirement and can vary from one medical college to another.
Medical Fitness: Students may need to produce a medical fitness certificate, ensuring they are physically fit to carry on with the medical course.
NEET Qualification: For Indian students, qualification in the National Eligibility cum Entrance Test (NEET) is mandatory as per the 2019 rules imposed by the Medical Council of India. Students from other countries should verify if there's a requirement for qualification in any national level medical entrance exam in their home country.
Passport: International students should possess a valid passport for the visa process.
Please note, the eligibility criteria can vary from college to college, so it is essential to check the specific admission requirements from the official college/university websites or contact the admission offices directly. Furthermore, the rules and criteria can change over time, so it's crucial to check for the most up-to-date information.
Fortune Education
Your Partner for MBBS Admissions in Bangladesh
Are you an aspiring medical student, dreaming of pursuing an MBBS degree in Bangladesh? Navigating through the admission process of international universities can be a challenging endeavor. From understanding the eligibility criteria to managing the visa application, it can seem like a daunting task. This is where Fortune Education steps in as your trustworthy partner, simplifying your journey towards realizing your MBBS dreams in Bangladesh.
Fortune Education, based in Bangladesh, is a renowned educational consultancy dedicated to assisting students worldwide in their quest for medical education in Bangladeshi universities. With years of experience and in-depth knowledge of the education system, Fortune Education is committed to providing efficient and reliable services to make the admission process as seamless as possible for you. Visit their website at www.fortuneedu.org for comprehensive details.
What Does Fortune Education Offer?
1. Personalized Consulting: Understanding that every student has unique needs, Fortune Education provides personalized consulting services. They give students detailed information about the MBBS program in Bangladesh, including curriculum specifics, duration, fees, and more.
2. Admission Assistance: The organization extends its support to students throughout the admission process. From helping select a suitable college based on your preferences to assisting in filling out application forms and preparing for entrance exams, they ensure you are well-equipped to tackle the admission process head-on.
3. Visa Assistance: The visa application process can often be complex and stressful. With Fortune Education, you have experienced professionals guiding you every step of the way, providing essential information, and assisting with the necessary documentation.
4. Accommodation Assistance: Fortune Education helps students find safe and comfortable accommodations in Bangladesh. They understand the importance of a conducive living environment for students and work towards ensuring this.
5. Post-Admission Support: Fortune Education's commitment to their students extends beyond the admission process. They provide post-admission support, guiding students as they transition into their new academic life in Bangladesh.
Fortune Education's extensive network and collaboration with prestigious medical universities in Bangladesh make it a preferred choice for students looking to study medicine in Bangladesh. With Fortune Education, students can focus more on their academic goals and less on the logistics of studying abroad. To learn more about how Fortune Education can facilitate your journey to become a doctor, visit www.fortuneedu.org. Your dream of an MBBS degree is within reach with Fortune Education!
Fortune Education, located in Dhaka, Bangladesh, is a renowned and recognized medical admission consultant that specializes in facilitating online direct MBBS admissions in reputed medical colleges abroad. With its expertise and vast network of partner institutions, Fortune Education assists students in pursuing their dream of studying medicine in esteemed universities around the world. Here are some details about Fortune Education and the services they offer:
Comprehensive Guidance: Fortune Education provides comprehensive guidance to students seeking admission to medical colleges abroad. They understand the complexities of the admission process and help students navigate through the various requirements and procedures. From selecting suitable universities to preparing and submitting applications, Fortune Education ensures a smooth and hassle-free admission experience for students.
Extensive Network of Partner Institutions: Fortune Education has established strong relationships with reputed medical colleges and universities across several countries. They collaborate with these institutions to offer a wide range of options to students, ensuring that they find the best-fit program and university to match their academic and career aspirations.
Direct Admission Process: Fortune Education specializes in facilitating direct admissions for students. Through their online admission services, students can directly apply to their preferred medical colleges without the need for any intermediary agents. This transparent and streamlined process eliminates unnecessary delays and simplifies the application process.
Reputed Medical Colleges: Fortune Education collaborates with highly regarded medical colleges and universities abroad. These institutions are recognized by the respective country's medical councils and have a strong reputation for delivering quality medical education. They provide state-of-the-art facilities, experienced faculty, and a conducive learning environment, ensuring that students receive a top-notch education.
Online Application Assistance: Fortune Education offers comprehensive support throughout the application process. They assist students in preparing all necessary documents, including academic transcripts, letters of recommendation, personal statements, and other required paperwork. Their experienced team ensures that applications are complete, accurate, and submitted within the specified deadlines.
Visa Assistance: Obtaining a student visa is a critical step in studying abroad.
Fortune Education provides guidance and assistance in the visa application process. They help students understand the visa requirements, compile the necessary documentation, and prepare for visa interviews. Their expertise and support increase the chances of a successful visa application.
Post-Admission Support: Once students secure admission to their chosen medical colleges, Fortune Education continues to offer support and assistance. They help students with pre-departure preparations, including travel arrangements, accommodation options, and orientation about the destination country.
Their ongoing support ensures a smooth transition for students to their new academic environment.
Personalized Counseling: Fortune Education believes in personalized counseling to understand each student's unique requirements and aspirations. They provide individualized guidance, address students' concerns, and offer tailored solutions to ensure that students make well-informed decisions about their education and future career in medicine.
Financial Guidance: Fortune Education understands the financial considerations associated with studying abroad. They provide valuable information about the cost of education, scholarships, and available funding options. They guide students in making informed decisions regarding financing their education and help them explore scholarships and financial aid opportunities.
MBBS in Bangladesh Fees Structure 2023-24
MBBS in Bangladesh Fees Structure for 2023-2024
Pursuing a medical degree is a significant investment, and understanding the fee structure is a crucial aspect of the decision-making process. MBBS in Bangladesh is an appealing option for many students due to its combination of high-quality education, English medium instruction, and relatively affordable fees. In this article, we aim to provide a general overview of the MBBS fees structure in Bangladesh for the academic year 2023-2024.
Please note, as an AI developed by OpenAI, my training data includes information only up to September 2021, and I can't access real-time data or future predictions. Therefore, the figures mentioned here are indicative and are based on the previous years' data.
Generally, the cost of studying MBBS in Bangladesh ranges between USD 25,000 to USD 50,000 for the entire course. This cost usually includes tuition fees, laboratory fees, library charges, and other miscellaneous educational expenses.
Government Medical Colleges
The government medical colleges in Bangladesh are more affordable compared to private medical colleges. However, admission to these colleges is extremely competitive, especially for international students, due to a limited number of seats.
Private Medical Colleges
Private medical colleges offer more seats for international students, but their fees are typically higher than government colleges. The fee structure can vary significantly among private colleges based on their location, infrastructure, faculty, and other factors.
It's important to note that apart from the tuition fees, students should also consider other expenses like accommodation, food, travel, insurance, and personal expenses.
While the cost of living in Bangladesh is relatively low compared to many other countries, it's advisable for students to create a budget and plan accordingly. Some colleges provide hostel facilities, and students can also opt for private accommodation based on their budget and preferences.
Finally, the exact fee structure, payment schedule, and other expenses can vary from one college to another. Therefore, it's crucial for students to check the current fees and expenses from the official college websites or contact the colleges directly.
Remember, investing in medical education is not just about money. It's about investing in your future as a medical professional. Therefore, consider the overall quality of education, training opportunities, and academic environment while making your decision. For more information and guidance, it's always advisable to consult with education consultants who are well-versed with MBBS in Bangladesh.
For the most accurate and updated fee structure, please visit the respective college's official website or contact them directly. The key to a wise decision is thorough research and careful consideration of all the relevant factors. Good luck with your MBBS journey!
MBBS Admission in Bangladesh
Fortune Education, as a recognized medical admission consultant, offers online direct MBBS admissions in reputed medical colleges abroad. With their expertise, extensive network, and comprehensive support services, they assist students in fulfilling their dreams of studying medicine and embarking on a successful medical career.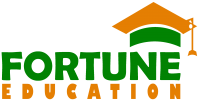 Head Office:
23/C, Zigatola, Dhaka, Bangladesh.
Mobile & WhatsApp: +88-01995529533
Offices in India: Delhi, Tamil Nadu, Assam, Jammu & Kashmir
Mobile & WhatsApp: +91-9903355537
www.fortuneedu.org