Study MBBS in Bangladesh 2024 with Fortune Education
May 30, 2023

Posted by:

study mbbs in bangladesh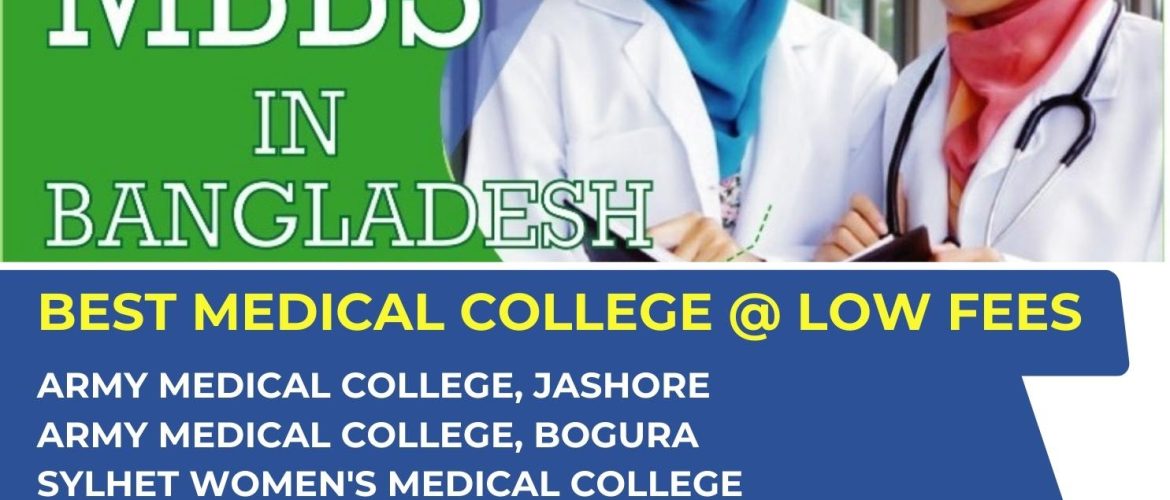 Study MBBS in Bangladesh 2024 with Fortune Education
Studying MBBS abroad is an excellent opportunity for aspiring medical professionals to get a world-class education. As you look for potential countries, Bangladesh stands out as a top contender. Why Bangladesh? It offers quality medical education at an affordable price, with an English medium of instruction, and cultural similarities to many Asian nations.
So, how can you take the next step towards studying MBBS in Bangladesh? That's where Fortune Education comes in.
What is Fortune Education?
Fortune Education is a reputable educational consultancy based in Dhaka, Bangladesh, offering a comprehensive range of services for students aspiring to study MBBS in Bangladesh. They guide students through every step of the admission process, making it easier for them to secure a spot in a Bangladeshi medical college.
Services Provided by Fortune Education
Guidance: Fortune Education provides accurate information and guidance regarding the selection of colleges, admission procedures, fees structure, etc.
Application Process: They assist in the application process, making sure you meet all the requirements and deadlines.
Visa Assistance: They provide guidance for visa interviews and help with the preparation of other necessary documents for the visa process.
Travel Assistance: Fortune Education also offers pre-departure briefings and assistance in booking travel arrangements to ensure a smooth transition for students.
The MBBS Program in Bangladesh
The MBBS course in Bangladesh is a 5-year program followed by a 1-year mandatory internship. The curriculum aligns with global standards, offering a perfect blend of theoretical and practical learning.
Why Choose Fortune Education?
Fortune Education is a trusted name when it comes to MBBS admission consulting in Bangladesh. They have a team of professional and experienced consultants who ensure that every step of your journey towards studying MBBS in Bangladesh is seamless and hassle-free.
Studying MBBS in Bangladesh 2024 with Fortune Education will indeed be a wise decision. The firm stands as a beacon, guiding students towards their dream of becoming successful medical professionals.
So, take the first step towards your dream of studying MBBS in Bangladesh with Fortune Education. Their guidance and support will make your admission process a smooth and stress-free experience.
MBBS in Bangladesh 2024: The Ultimate Guide
If you're contemplating studying medicine abroad, Bangladesh should be at the top of your list. The country has emerged as a popular destination for international students, especially for the MBBS program. This article aims to highlight the benefits of studying MBBS in Bangladesh and why it should be your choice over other countries like Kazakhstan. It also includes an overview of Fortune Education Consultancy, one of the most reliable consultants for MBBS admission in Bangladesh.
Benefits of Studying MBBS in Bangladesh
Choosing to study MBBS in Bangladesh comes with numerous advantages:
Quality Education: Bangladesh offers a curriculum on par with global standards. Many of its medical universities are recognized by WHO, IMED, and the Medical Council of leading countries.
Affordable Tuition Fees: Compared to other countries such as Russia or Kazakhstan, the cost of MBBS in Bangladesh is considerably lower, making quality medical education accessible to many.
No Language Barrier: Since the medium of instruction is English, international students find it comfortable to follow the classes.
Cultural Similarities: The culture in Bangladesh is similar to that of many other Asian countries, which helps students adapt quickly.
Cost of Living While Studying MBBS in Bangladesh
The cost of living in Bangladesh is relatively lower than in many other countries. On average, students may spend around $100-$200 per month on accommodation, food, and other personal expenses, making it a budget-friendly option for students.
Bangladesh MBBS Admission Consultants
Choosing the right admission consultant can simplify your admission process. Fortune Education Consultancy, based in Dhaka, Bangladesh, provides comprehensive services, ensuring a seamless admission experience for aspiring MBBS students. Their services include guiding you through the application process, visa assistance, and providing pre-departure briefings.
Direct MBBS Admission in Bangladesh
Gaining direct admission to an MBBS program in Bangladesh involves fulfilling the eligibility criteria, submission of necessary documents, and going through potential interviews. Fortune Education Consultancy can guide you through this process, ensuring you stand a better chance of admission.
MBBS Study Plan in Bangladesh
An MBBS degree in Bangladesh takes about five years to complete, with an additional year of internship at a hospital. The curriculum is comprehensive, with the initial years focused on theoretical knowledge and the latter part focused on clinical exposure.
Accommodation for MBBS Students in Bangladesh
Most universities in Bangladesh offer hostel facilities for international students. These hostels are both safe and affordable. They offer various amenities to make the students' stay comfortable and conducive to studying.
MBBS in Bangladesh Student Reviews
Student reviews about studying MBBS in Bangladesh have generally been positive. They have highlighted the quality of education, affordable costs, and excellent student support services as some of the appealing factors.
Frequently Asked Questions (FAQs)
Q1: Which Country is best for MBBS? Kazakhstan or Bangladesh?
A: If we compare Bangladesh with Kazakhstan, Bangladesh is a better option due to its high-quality education and affordability.
Q2: What is the role of admission consultants like Fortune Education?
A: Consultants like Fortune Education provide assistance right from choosing the right university, going through the application process, visa assistance, and pre-departure briefings.
By choosing Bangladesh for your MBBS, you opt for a quality education at a relatively lower cost. With the help of competent consultants like Fortune Education, your journey to becoming a doctor can be hassle-free.
Fortune Education facilitates the online admission process for aspiring students who wish to pursue MBBS in Bangladesh
Fortune Education


Pioneer & Leading Authorized Representative of Medical Colleges in Bangladesh & Abroad

Head Office: 23/C, Zigatola, Dhaka-1209, Bangladesh
Bangladesh: +8801995529533
India: +919903355537
Email: fortunebangladesh@gmail.com
Website: www.fortuneedu.org, www.mbbsbd.online