MBBS Admission in Bangladesh 2024
May 31, 2023

Posted by:

study mbbs in bangladesh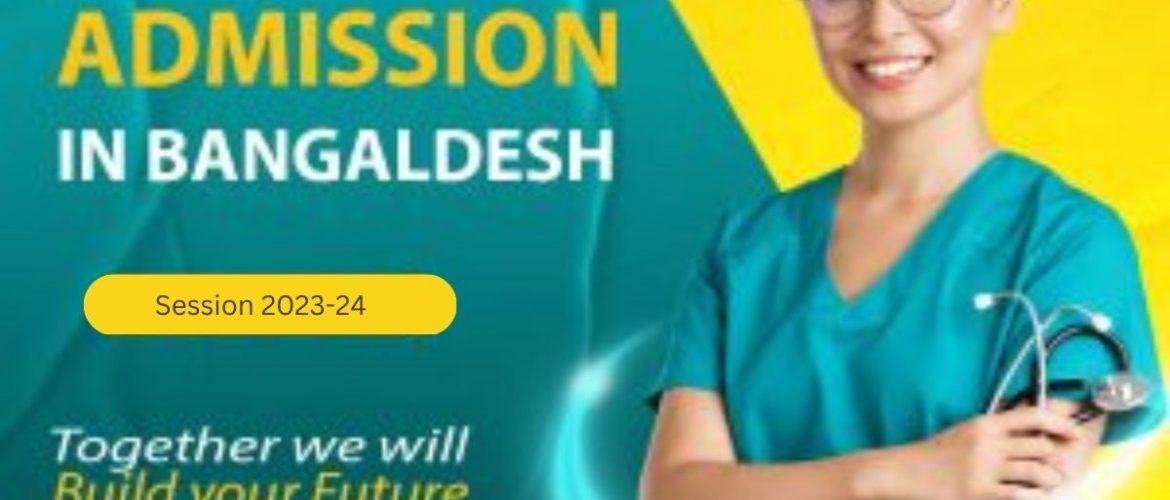 An Extensive Guide for MBBS Admission in Bangladesh 2024
MBBS Admission in Bangladesh 2024
Pursuing a medical degree is a significant decision that defines the trajectory of your career and life. If you're considering international options, Bangladesh has become a sought-after destination for students looking for quality education that's affordable. This comprehensive guide will provide you with valuable insights into the MBBS admission process in Bangladesh for 2024, the cost involved, the top medical colleges, and how Fortune Education can assist you in this journey.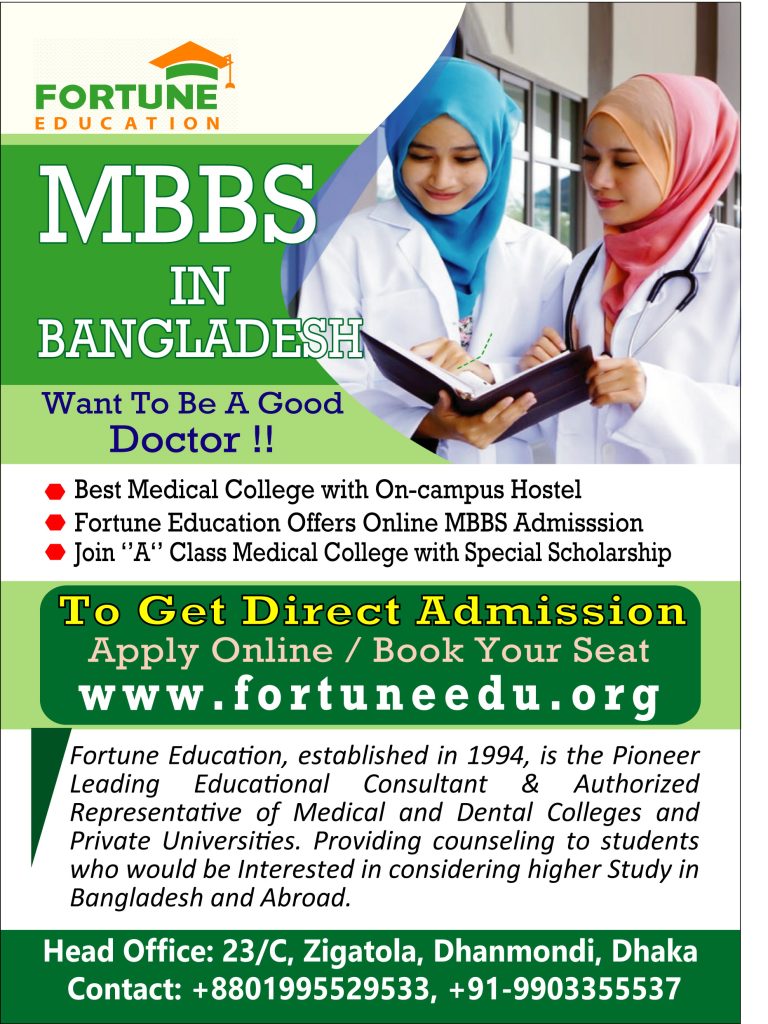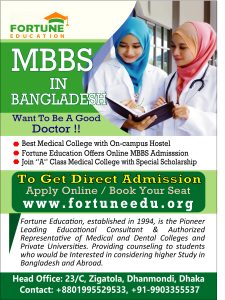 MBBS in Bangladesh 2024
Bangladesh boasts several globally recognized medical colleges that offer a 5-year MBBS program followed by a 1-year mandatory internship. The curriculum adheres to international standards, ensuring students acquire a solid foundation of medical knowledge coupled with essential practical skills.
The MBBS admission process in Bangladesh is fairly transparent and student friendly. Applications typically open during the last quarter of the year, and admission is granted based on academic merit and performance in entrance examinations.
Eligibility Criteria for MBBS in Bangladesh
The basic eligibility criteria for MBBS in Bangladesh include:
The applicant must have completed 10+2 or equivalent with Physics, Chemistry, and Biology.
The candidate must have secured a minimum aggregate of 60% in the aforementioned subjects.
The candidate must be at least 17 years old on or before December 31st of the year of admission.
Bangladesh Medical College Fees
The medical college fees in Bangladesh are relatively affordable compared to many countries. The fees vary from college to college but generally fall within the range of USD 25,000 to USD 50,000 for the entire course duration. This amount usually includes tuition fees and other academic charges but does not cover accommodation and food expenses.
Bangladesh is home to several esteemed medical colleges. These include Dhaka Medical College, Chittagong Medical College, Sir Salimullah Medical College, Sher-E-Bangla Medical College, and Mymensingh Medical College, among others. These institutions offer excellent academic and practical training facilities.
Studying MBBS in Bangladesh offers numerous advantages:
Globally Recognized Degree: The MBBS degree from Bangladesh is recognized by the World Health Organization (WHO), Medical Council of India (MCI), and other global medical councils.
Affordable Fees: Compared to other countries, MBBS in Bangladesh is reasonably priced.
English Medium Instruction: The medium of instruction is English, making it easier for international students.
Cultural Proximity: Bangladesh shares cultural proximity with many countries, making it easier for students to adjust.
Fortune Education
Fortune Education, a trusted educational consultancy based in Dhaka, Bangladesh, offers comprehensive services to assist aspiring medical students in their journey. They provide end-to-end support, from choosing the right medical college to handling the admission process. They even offer online direct MBBS admission. You can reach them at +8801995529533 or visit their website at www.fortuneedu.org
Embarking on your MBBS journey in Bangladesh can be a rewarding experience, leading to a promising career in the medical field. With expert guidance from consultants like Fortune Education, the process can be smooth and hassle-free.
MBBS Admission in Bangladesh for International Candidates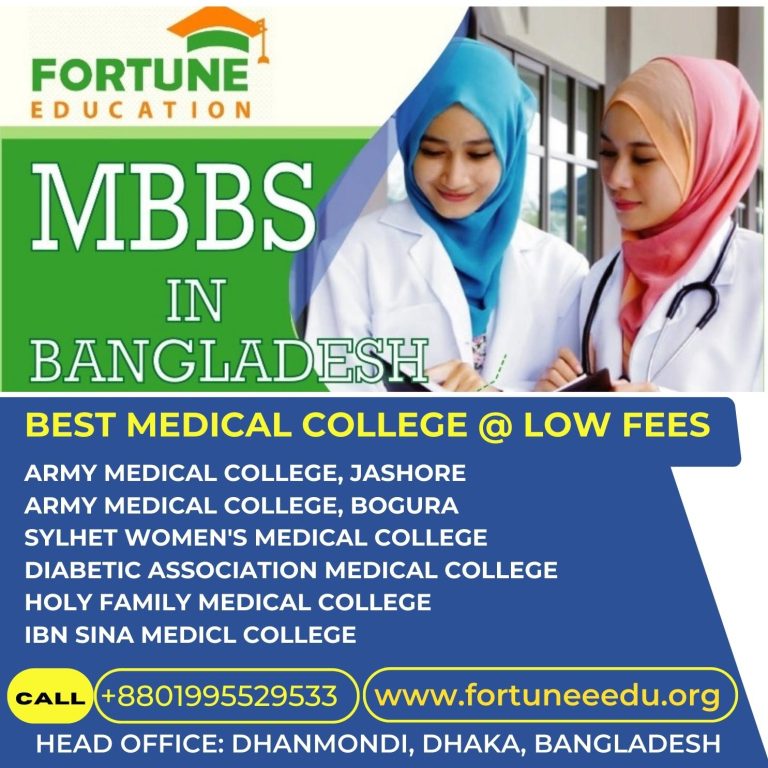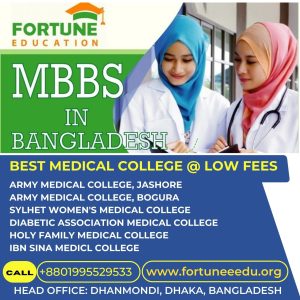 Top 10 Medical Colleges in Bangladesh
Army Medical College Jeshore
Army Medical College Bogura
Diabetic Association Medical College
Sylhet Women's Medical College
Islami Bank Medical College
Popular Medical College
Ahsania Mission Medical College
IBN SINA Medical College
Holy Family Red Crescent Medical College
About Fortune Education
Fortune Education, Dhaka, Bangladesh is authorized representative of Medical College & Universities and the pioneer leading Education Consultant for medical aspirants & prospective students who interested to study MBBS, BDS, BVSc and considering higher study opportunities in Bangladesh and overseas.
Fortune Education have legal rights to processing admission to Medical, Dental college and universities all over the world. We offer MBBS, BDS & others Admission, Application, Guidance, Documentation, and required services such as to eligible students regarding medical and higher studies…
Fortune Education, located in Dhaka, Bangladesh, is a renowned and recognized medical admission consultant that specializes in facilitating online direct MBBS admissions in reputed medical colleges abroad. With its expertise and vast network of partner institutions, Fortune Education assists students in pursuing their dream of studying medicine in esteemed universities around the world. Here are some details about Fortune Education and the services they offer:
Comprehensive Guidance: Fortune Education provides comprehensive guidance to students seeking admission to medical colleges abroad. They understand the complexities of the admission process and help students navigate through the various requirements and procedures. From selecting suitable universities to preparing and submitting applications, Fortune Education ensures a smooth and hassle-free admission experience for students.
Extensive Network of Partner Institutions: Fortune Education has established strong relationships with reputed medical colleges and universities across several countries. They collaborate with these institutions to offer a wide range of options to students, ensuring that they find the best-fit program and university to match their academic and career aspirations.
Direct Admission Process: Fortune Education specializes in facilitating direct admissions for students. Through their online admission services, students can directly apply to their preferred medical colleges without the need for any intermediary agents. This transparent and streamlined process eliminates unnecessary delays and simplifies the application process.
Reputed Medical Colleges: Fortune Education collaborates with highly regarded medical colleges and universities abroad. These institutions are recognized by the respective country's medical councils and have a strong reputation for delivering quality medical education. They provide state-of-the-art facilities, experienced faculty, and a conducive learning environment, ensuring that students receive a top-notch education.
Online Application Assistance: Fortune Education offers comprehensive support throughout the application process. They assist students in preparing all necessary documents, including academic transcripts, letters of recommendation, personal statements, and other required paperwork. Their experienced team ensures that applications are complete, accurate, and submitted within the specified deadlines.
Visa Assistance: Obtaining a student visa is a critical step in studying abroad.
Fortune Education provides guidance and assistance in the visa application process. They help students understand the visa requirements, compile the necessary documentation, and prepare for visa interviews. Their expertise and support increase the chances of a successful visa application.
Post-Admission Support: Once students secure admission to their chosen medical colleges, Fortune Education continues to offer support and assistance. They help students with pre-departure preparations, including travel arrangements, accommodation options, and orientation about the destination country.
Their ongoing support ensures a smooth transition for students to their new academic environment.
Personalized Counseling: Fortune Education believes in personalized counseling to understand each student's unique requirements and aspirations. They provide individualized guidance, address students' concerns, and offer tailored solutions to ensure that students make well-informed decisions about their education and future career in medicine.
Financial Guidance: Fortune Education understands the financial considerations associated with studying abroad. They provide valuable information about the cost of education, scholarships, and available funding options. They guide students in making informed decisions regarding financing their education and help them explore scholarships and financial aid opportunities.
Fortune Education, as a recognized medical admission consultant, offers online direct MBBS admissions in reputed medical colleges abroad. With their expertise, extensive network, and comprehensive support services, they assist students in fulfilling their dreams of studying medicine and embarking on a successful medical career.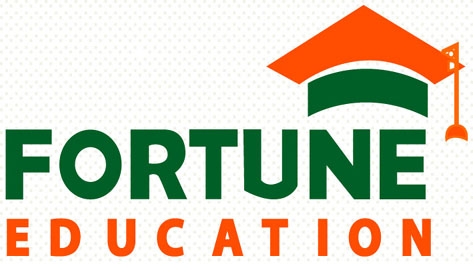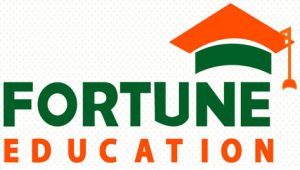 FORTUNE EDUCATION
Head Office:
23/C, Zigatola, Dhaka, Bangladesh.
Mobile & WhatsApp: +88-01995529533
Offices in India: Delhi, Tamil Nadu, Assam, Jammu & Kashmir
Mobile & WhatsApp: +91-9903355537
www.fortuneedu.org