Study MBBS in Bangladesh 2023
June 11, 2023

Posted by:

study mbbs in bangladesh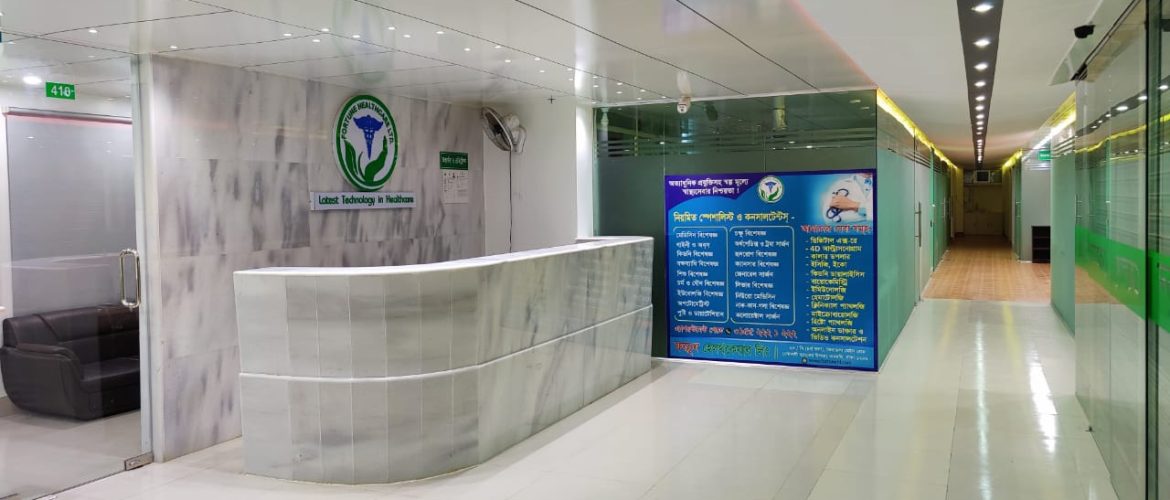 Study MBBS in Bangladesh 2023 through Fortune Education
Study MBBS in Bangladesh 2023
Embark on an exciting journey to become a doctor with the opportunity to study MBBS in Bangladesh 2023, made achievable through the reliable services of Fortune Education. Our professional education consultancy simplifies the entire process for aspirants, making their dreams of studying medicine abroad come true.
Bangladesh has gained international recognition for its high-quality medical education, boasting universities that are globally recognized by WHO, MCI, and other prestigious medical bodies. An MBBS degree from Bangladesh ensures a world of opportunities for budding doctors across the globe.
Fortune Education, with its dedicated and experienced team, assists students at every step of their journey. From guidance on university selection to documentation, visa application, accommodation, and post-admission support, we provide end-to-end services to ensure a seamless transition for students aspiring to study MBBS in Bangladesh 2023.
Benefits of Studying MBBS in Bangladesh 2023 
Choosing to study MBBS in Bangladesh 2023 opens a window of advantages for medical students. Bangladeshi medical universities follow an international standard curriculum, ensuring the holistic development of students. The course is taught in English, making it convenient for international students.
The cost of pursuing MBBS in Bangladesh is economical, making quality medical education accessible to many. Despite the affordability, there's no compromise on the standard of education. Universities are equipped with modern infrastructure, well-stocked libraries, advanced laboratories, and qualified professors.
Bangladesh offers a culturally rich and safe environment, making it an ideal destination for international students. Through Fortune Education, students can easily navigate the admission process and begin their medical journey in this welcoming country.
Admission Criteria and Process for MBBS in Bangladesh 2023
Fortune Education ensures a smooth and straightforward admission process for MBBS in Bangladesh 2023. The eligibility criteria are generally inclusive, catering to a wide range of students. Applicants must have passed their 10+2 with a minimum of 60% in Physics, Chemistry, and Biology and should also have qualified the NEET exam, as per MCI guidelines.
The age limit for applicants is set between 17 and 25 years at the time of admission. Though criteria may slightly vary between universities, these form the general prerequisites for Study MBBS in Bangladesh 2023 admission in Bangladesh.
The application process is easy to follow. Applicants need to fill out the university application form and submit the necessary documents, which typically include academic certificates, transcripts, passport copies, and NEET scores. Upon acceptance, the university issues an admission letter, following which the visa process begins.
Throughout the admission process, Fortune Education provides detailed guidance and support, ensuring a seamless experience for students. Our consultants assist in university selection, document preparation, application submission, and even post-admission requirements like accommodation and travel arrangements.
With Fortune Education by your side, securing MBBS admission in Bangladesh 2023 becomes an effortless journey. We are committed to providing an efficient, reliable service that makes your path to a medical career less daunting and more exciting. Your dream of becoming a doctor is within reach with Fortune Education.
Why Study MBBS in Bangladesh?
Bangladesh is a country that has been steadily gaining recognition and appreciation in the global sphere for its excellent medical education. There are several compelling reasons to study MBBS in Bangladesh. Here are some key benefits:
Quality Education: Medical colleges in Bangladesh provide high-quality education. They follow an international standard curriculum that is regularly updated to keep up with global advancements in the medical field. This ensures that students gain relevant knowledge and skills to excel in their medical career.
English Medium Instruction: The medium of instruction for the MBBS program in Bangladesh is English. This greatly benefits international students as it eliminates language barriers, making it easier to understand the coursework and interact with peers and faculty.
Affordable Cost: One of the significant advantages of pursuing MBBS in Bangladesh is its cost-effectiveness. The tuition fees for MBBS are reasonable compared to other popular medical study destinations. Additionally, the cost of living in Bangladesh is relatively lower, which means students can manage their expenses comfortably.
Globally Recognized Degree: An MBBS degree from Bangladesh is recognized and approved by major global medical bodies, including the World Health Organization (WHO) and the Medical Council of India (MCI). This allows graduates to practice medicine in different parts of the world after passing the relevant screening tests.
Practical Emphasis: Medical colleges in Bangladesh place great emphasis on practical aspects of medical education. This approach ensures students gain substantial exposure and hands-on experience during their course, preparing them to handle real-world medical scenarios effectively.
Cultural Similarities: For students from India and other South Asian countries, the cultural environment in Bangladesh is similar. This familiarity often helps students adjust and settle down quickly, making their overall overseas education experience more comfortable and enjoyable.
Safe Environment: Bangladesh offers a safe and welcoming environment for international students. The local people are friendly, and colleges take special measures to ensure the safety and well-being of students.
Studying MBBS in Bangladesh opens a world of opportunities for students to kickstart their medical careers on a high note. Its globally recognized degrees, affordable education, and quality teaching make Bangladesh an ideal destination for pursuing an MBBS degree.
Fortune Education
Fortune Education: Your Trusted Guide for Medical Education Abroad
Fortune Education is a renowned education consultancy that has been serving aspiring medical students for years. We specialize in providing comprehensive services to students seeking to study MBBS in foreign destinations, primarily focusing on Bangladesh and Kazakhstan.
Our primary aim is to simplify the process of studying abroad for students. We understand the complexities and challenges involved in applying to foreign universities, which is why we provide end-to-end guidance. From selecting the right university to assisting with the application process, visa arrangements, accommodation, and post-admission support, Fortune Education ensures a smooth and hassle-free journey for students.
Our team is composed of experienced consultants who have extensive knowledge of foreign universities and the application processes. They provide personalized counselling to each student, understanding their aspirations, and guiding them towards the best fit. We hold collaborations with top medical universities in Bangladesh and Kazakhstan, allowing us to assist students in securing a seat in these prestigious institutions.
At Fortune Education, we pride ourselves on our commitment to transparency, honesty, and integrity. We maintain clear communication with students and their families, providing regular updates throughout the process. Our comprehensive services come at an affordable price, ensuring that quality guidance is accessible to all.
We believe that every student deserves a chance to pursue their dream career, and geographical boundaries should not restrict them. That's why we work tirelessly to break these barriers and facilitate opportunities for students to gain a globally recognized medical degree.
Choose Fortune Education as your partner on your journey to becoming a doctor. With us, your medical career aspirations become achievable, and your dreams transform into reality.