MBBS Admission Process in Bangladesh for Session 2023-24 
June 12, 2023

Posted by:

study mbbs in bangladesh
Warning
: getimagesize(): Corrupt JPEG data: 1104 extraneous bytes before marker in
/home/philoprogenitiv/public_html/wp-content/plugins/stm-post-type/theme/crop-images.php
on line
19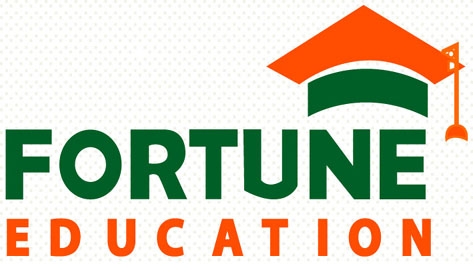 MBBS Admission Process in Bangladesh for Session 2023-24
If you are considering pursuing MBBS in Bangladesh for the session 2023-24, it's essential to familiarize yourself with the admission process. The following steps outline the general admission process for MBBS in Bangladesh:
Research and University Selection: Start by conducting thorough research on the medical universities in Bangladesh. Consider factors such as accreditation, reputation, infrastructure, faculty expertise, and curriculum. Shortlist the universities that align with your preferences and academic goals.
Eligibility Check: Review the eligibility criteria set by the universities. Ensure that you meet the academic qualifications, minimum aggregate score, age limit, and any other requirements specified by the universities. For Indian students, qualifying for the National Eligibility cum Entrance Test (NEET-UG) is mandatory.
Application Submission: Obtain the application forms from the selected universities or their authorized representatives. Fill out the forms accurately and provide all the required information and documents. Pay attention to deadlines and ensure timely submission of the application.
Document Verification: The universities will verify the submitted documents for authenticity and eligibility. Make sure to provide all the necessary documents, such as academic transcripts, certificates, NEET-UG scorecard (for Indian students), passport-sized photographs, passport copy, birth certificate, and proof of English language proficiency if required.
Admission Test or Interview: Some universities may conduct an admission test or interview to assess the candidates' knowledge, aptitude, and communication skills. Prepare for the test or interview by reviewing relevant subjects and practicing sample questions.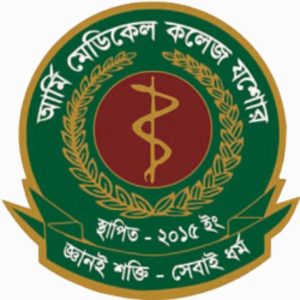 Merit List and Admission Offer: After evaluating the applications and admission test/interview results, the universities will publish a merit list. Successful candidates will receive an admission offer letter from the university. Pay attention to the deadline for accepting the offer and confirming your seat.
Confirmation of Admission and Fee Payment: To secure your admission, follow the university's instructions for confirming your seat. This usually involves submitting a confirmation fee or initial tuition fee payment within the specified timeframe. Ensure that you understand the fee structure and payment terms.
Visa Processing: International students, including Indian students, need to apply for a student visa to study in Bangladesh. Consult the respective embassy or consulate for the visa application requirements and procedures. Prepare the necessary documents, including the admission offer letter, passport, photographs, financial documents, and visa application form.
Travel and Arrival: Make the necessary travel arrangements, including booking flights and accommodation. Inform the university about your expected arrival date and coordinate with them regarding the airport pickup and accommodation arrangements.
Orientation and Commencement of Classes: Upon arrival, attend the university's orientation program, where you will receive important information about the curriculum, facilities, rules, and regulations. The academic session will commence as per the university's schedule.
It's important to note that the admission process may vary slightly among different universities in Bangladesh. Therefore, it is advisable to thoroughly review the specific requirements and procedures of the universities you are interested in.
Fortune Education, as an authorized education consultant, can guide you through the entire admission process. We provide expert assistance in university selection, application submission, document verification, and visa processing. Our experienced consultants ensure that you have a smooth and hassle-free admission experience, helping you secure a seat in your desired medical university in Bangladesh.
Remember to stay organized, meet deadlines, and seek guidance when needed. Prepare well for any admission tests or interviews, and make informed decisions throughout the process. Pursuing MBBS in Bangladesh is a rewarding opportunity, and Fortune Education is here to support you in making your dreams a reality.
Study MBBS in Bangladesh & Abroad
Unlocking Excellence in Medical Education
to a world of excellence. At Fortune Education, we are dedicated to being your reliable partner in this journey. We recognize the importance of a quality medical education and the profound influence it can have on shaping your future career. With our deep expertise and extensive experience in the field of international education, we are committed to helping aspiring medical professionals turn their dreams into reality while achieving academic excellence.
Unparalleled Opportunities for Growth
Studying MBBS in Bangladesh and abroad offers unparalleled opportunities for personal and professional growth. These institutions are renowned for their exceptional medical programs, world-class infrastructure, and expert faculty members. Whether you choose to pursue your education in Bangladesh or explore opportunities abroad, you will be exposed to a diverse learning environment that fosters critical thinking, clinical skills, and ethical medical practices.
Expert Guidance for Success
At Fortune Education, we provide expert guidance to help you navigate the complex landscape of studying MBBS in Bangladesh and abroad. Our experienced consultants understand the unique requirements of each university and help you make informed decisions. From selecting the right university that aligns with your aspirations and academic goals to completing the necessary application procedures, we are with you every step of the way. We provide comprehensive support, ensuring that your application stands out and increases your chances of securing admission.
A Closer Look at the Education System 
The education system in Bangladesh and abroad is characterized by its rigorous and comprehensive approach to medical education. Medical colleges and universities follow a curriculum that emphasizes a blend of theoretical knowledge and practical training. You will have access to state-of-the-art facilities, cutting-edge laboratories, and clinical settings where you can apply your knowledge in real-world scenarios. The faculty members are experts in their respective fields, dedicated to nurturing the next generation of medical professionals.
Unlocking Opportunities in Bangladesh and Beyond
In addition to studying MBBS in Bangladesh, Fortune Education also provides information and assistance for exploring opportunities abroad. We understand that aspiring medical professionals may have diverse preferences and goals. Through our network of trusted partner universities, we can help you explore options beyond Bangladesh, providing you with a global perspective and exposure to different medical systems. Whether you choose to study in Bangladesh or abroad, Fortune Education ensures that you have access to the best possible opportunities for your medical education.
Fortune Education is committed to guiding aspiring medical professionals towards a path of excellence. Our expertise and experience in the field of international education make us your trusted partner for studying MBBS in Bangladesh and abroad. We provide comprehensive support, expert guidance, and invaluable resources to ensure that you have the best chance of success. Let Fortune Education be your gateway to unlocking a world of opportunities in medical education, empowering you to embark on a fulfilling and successful career as a healthcare professional.